US Muslim Leaders Invite Faith Groups to Join Youth Outreach Program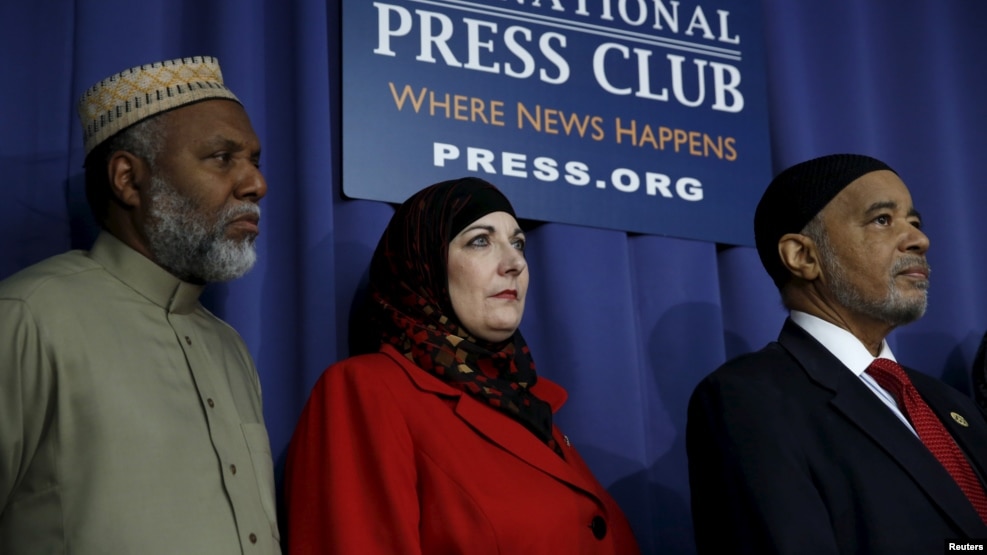 A coalition of 100 Muslim leaders has announced a national campaign to reach out to other American faith groups to try to get them to commit to a program of anti-radicalization of Muslim youth and register 1 million Muslim voters ahead of next year's national election.
The group met near Washington over the weekend to discuss Islamophobia and efforts to counter violent extremism just weeks after a Muslim couple, influenced by the Islamic State terror group, killed 14 people in a mass shooting in San Bernardino, California.
"We have to do a better job of reaching out to our young people from the pulpits of the mosques in America and teaching them how they can avoid the seductive approaches that are found on the Internet from groups like ISIS and others," said Imam Johari Abdul-Malik of the Muslim Alliance of North America.
"We believe that the issue is bigger than ISIS. It is a conspiracy to take advantage of our young people. And we are redoubling our efforts as a community," Abdul-Malik said.
Another participant, Kristin Szremski of the group American Muslims for Palestine, said Muslims must do a better job of outreach and condemning acts of terrorism.
Brian Levin, a professor of criminal justice and director of the Center for the Study of Hate and Extremism at California State University in San Bernardino, said in the wake of the San Bernadino attack, the Muslim community in California has contributed to local charities and taken part in unity rallies to show their opposition to such terrorism.
He added, however, that it would take a better understanding on the part of Americans to understand the heterogeneity of the Muslim community and its aversion to groups like the Islamic State to neutralize what he called the "current pool of misinformation and bigotry."